2019 Concierge Medicine Forum
October 25-26, 2019 | Forsyth Conference Center in Atlanta, GA

Pre-conference workshops available Thursday, 10.24.19
Join Specialdocs at the 2019 Concierge Medicine Forum, the industry's pre-eminent, annual event!
If you're exploring a transition to the concierge practice model, the Concierge Medicine Forum offers unique access to nearly 200 current concierge physicians and key industry leaders providing insights on topics such as:
Best practices for transitioning to the concierge model
Improving patient hospitality within a concierge practice
Utilizing innovative technologies to improve patient experience and security
Marketing a concierge practice
Your Promo Code
As a proud sponsor of the 2019 Concierge Medicine Forum, Specialdocs is happy to offer you a discounted ticket rate. Just click the "Register" button below and use the promo code: IHEARTMEDICINE to receive $55 off the price of your general admission ticket.
Questions about the 2019 Concierge Medicine Forum?
For more information about the event, email
info@specialdocs.com
or call our office at 847-432-4502.
FEATURED SPECIALDOCS SPEAKERS
Specialdocs CEO Terry Bauer will lead the "Concierge Medicine 101" workshop and the "AI and its impact in Concierge Medicine" breakout session
Here's where you can find Terry:
Concierge Medicine 101:
A Beginner's Guide to Subscription-Based Healthcare Delivery Models
Thursday, 10.24.19
10am-5pm EST
Technology & Innovation Track:
How will AI Shape Concierge Medicine?
Friday, 10.25.19
10am-10:45am EST
Uday Jani, MD is a featured speaker in the "Clinical Upgrades and Research" track
Here's where you can find Dr. Jani:
Specialdocs client, Dr. Uday Jani of Shore View Personalized Medical Care, is presenting, "A Painless Approach to Eliminating the Need for Opioids: Healing Encounters at an Integrative Concierge Practice"
Saturday, 10.26.19
10am-10:45am EST
2019 Concierge Medicine Forum links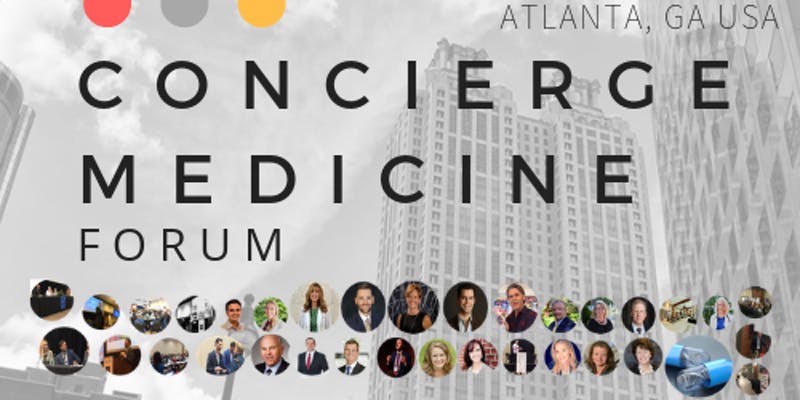 For the event schedule, hotel and flight info, FAQs and more, see the links below: