By Dave Farr, VP of Business Development, Specialdocs Consultants
In a highly competitive industry relentlessly moving toward standardized, volume-based, scalable models, can independent physicians travel their own road and survive? Even thrive?
As large mergers and influential IPOs continue to dominate today's healthcare business headlines, there are important lessons to be learned about taking a more distinctive path. Differentiating your practice model and attracting or retaining patients who desire your unique type of service offers a more sustainable and far more rewarding approach to success in a healthcare world increasingly dependent on volume.
There is no doubt, it is a great thing to be the one building scale. Consider the just announced merger of technology-enabled Teladoc and Livongo and the recent IPOs of Oak Street Health (a primary care network focused on seniors), Accolade (a technology platform that helps employers and their employees find healthcare resources and manage benefits) and One Medical (a membership medicine network that runs clinics in larger markets and partners with large health systems). Each has a strategy that most highly values convenience and cost, delivered using large scale. Large healthcare providers – think Optum's 48,000 physicians or the medical group of your local non-profit health system – are also responding to this trend by aggregating physician practices.
For those at risk of "being scaled" it can be less comfortable. Physicians working in traditional practices or employed physicians being measured by RVUs and other productivity metrics know all too well how it feels to be scaled. The pace at which doctors are forced to practice in traditional models is hardly sustainable, and certainly unlikely to improve the sharp decline in job and personal satisfaction scores routinely shown in physician surveys.
The antidote to being caught in someone else's efforts to gain scale is not to stay small and hide. And it is not necessarily realistic to scale your own practice to be competitive with larger entities.
The key is to differentiate
Scale works only when the same resources are used to solve the same problem. Payers, health systems, and other aggregators of primary care providers are combining similar resources to fit into similar roles. An alternative path can be created by using a different model to address different issues.
Independent physicians tired of the traditional practice model and its associated problems have a viable option: identify those patients who want the type of practice you aim to offer. An increasing number of patients, particularly younger patients, are provider agnostic, more concerned about receiving adequate care when and where they need it, with no great importance attached to who provides it. Let others serve patients who may not consider the patient-doctor relationship as the primary driver in selecting a healthcare provider.
The rising number of successful and stable concierge medicine practices across the country clearly shows there are patients (many of your own current patients) who want a higher level of service and have needs that can only be fully met in a personalized model.
Bigger is not always better, especially for independent practitioners
The companies discussed above share a common focus on standardizing services and care models; emphasizing patient convenience and accessibility of care; and making complex information and services easier to understand and use. They are also losing money. None of them has turned a profit – despite their public filings which all include some financial contortions to show some measure of profit (by excluding marketing costs, administrative costs, and other costs without which the business would not exist).
But the lack of profit is not fatal, or even a bad thing at this point. These companies have placed their bets on scalability as key to their long-term success. Their prominence and market valuations point to how scale, and the ability to quickly capture corresponding market share, is increasingly considered a primary driver of long-term success in healthcare.
Market dynamics – legal and regulatory barriers, long development and sales cycles, high (or seemingly high) switching costs, reimbursement policies and decreases, entrenched market participants – may seem to favor players with the clout to fight through, and even shape, other forces.
Losing money in the short term may be the cost of working with partners who can lend their scale and deliver network effects that eventually create enough value to offset any early losses. The more people who use Teladoc/Livongo services or receive care at an Oak Street clinic, in theory, the better and more efficient those services become for all stakeholders.
Though scalability means different things in different markets, the theme is the same. In technology, scalability means you can quickly and efficiently add new users or service new markets with minimal change or investment – you have capacity that rapidly materializes when you need it. In healthcare services, there are additional costs to create capacity, but a business is still scalable if it has a proven and repeatable model that works when launched in a new market.
Concierge medicine with Specialdocs Consultants presents a tremendous opportunity to break out of the drive toward volume and scale by differentiating their unique service offering to a distinct and receptive market…and still leverage the benefits of a proven practice model that has only grown more appealing over the two decades since its debut.
In addition, a transition to a personalized model does not entail substantial investment in technology or other resources; less overhead is required in a typical concierge practice.
For independent physicians, creating a concierge practice continues to offer a welcome counterpoint to scaled models, and a far more rewarding way to achieve personal and professional goals.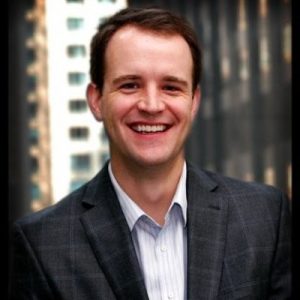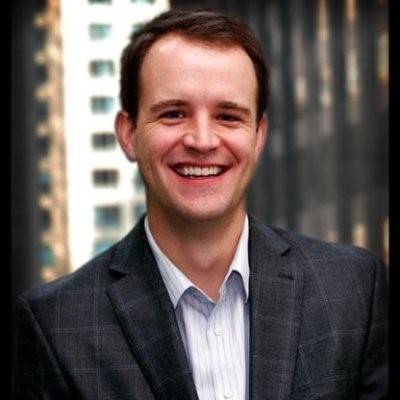 Dave Farr is the Vice President of Business Development for Specialdocs Consultants. Dave earned a bachelor's degree in business administration from the University of Colorado, Boulder, an MBA from the Stephen M. Ross School of Business at University of Michigan and a J.D. from the University of Michigan Law School. He brings almost two decades of healthcare and regulatory knowledge and business development expertise to Specialdocs. Learn more about Dave.