By Terry Bauer, CEO, Specialdocs Consultants
Closing the books on both a meaningful year and a decade filled with change is an ideal time to reflect on where we've been, and as importantly, anticipate where we're headed.
Metaphorically speaking, 2020 is a year synonymous with perfect vision, but as we all know, no one in healthcare can lay claim to infallible prognostications. However, I feel completely confident in stating without equivocation: concierge medicine will continue to expand, thoughtfully and deliberately, as the only model capable of impacting a broken system that has continually burnt out physicians, marginalized patients and increased costs at an unsustainable pace. Through every lens, the signs are clear and compelling.
Here's why I see 2020 as a year of enormous opportunity and deepening influence for concierge medicine.
The pervasive issue of physician burnout — defined as emotional exhaustion, de-personalization and loss of sense of professional efficacy — is not going to be resolved rapidly in the current healthcare model. Systemic change is needed, as noted in the recent National Academy of Medicine report which called for "a bold vision for redesigning clinical systems – one which focuses on the activities that patients find important to their care and which enables and empowers clinicians to provide high-quality care."
Many voices are joining the clarion call for change, notably Mayo Clinic's former CEO and president John Noseworthy, MD, who passionately writes in a newly-published New England Journal of Medicine essay: "The patient-physician relationship is essential to healing, and it brings meaning and purpose to our profession and our lives. My inherent optimism leads me to trust that U.S. society will aspire to create an enviable and sustainable health care system and will ultimately prioritize and realize this goal."
As promising as this appears, it won't happen soon enough to prevent some of the 73% of doctors who recently told Medical Economics they had considered quitting medicine due to feelings of burnout from proceeding with their plans.
But we do know the physician-empowered focus that defines the Specialdocs' concierge medicine model has come to represent a thrilling change of heart. In our 2019 State of the Concierge Physician Survey, Specialdocs physicians described their professional morale as very positive, and virtually all said they would choose medicine as a career again.
Similarly, the move toward value-based care and changes to Medicare reimbursement pose intractable challenges which are certain to continue throughout 2020. The realization that solutions benefiting society may not always benefit the physician or patient is the elephant in the room rarely acknowledged or candidly discussed.
According to a recent Advisory Board Cross-Industry Value Summit comprised of payers, providers, life sciences manufacturers, technology organizations and other experts, the scope of any value assessment is tricky when considering if the vantage point be the individual or a defined population.
They noted, "We must be prepared for trade offs at the individual level," and "A truly value-based health care system would limit our access to care and provide poorer patient outcomes in certain scenarios."
In contrast, the focus of concierge medicine has always been unapologetically about providing high-quality, patient-centric care, in which optimizing individual outcomes is the sole measure of success. There are no elephants lurking in the corners of our physicians' examining rooms, only an expansive space dedicated to developing an individualized plan for each patient's journey to wellness.
Here are some additional developments that will fuel the momentum of concierge medicine in 2020:
The potential of artificial intelligence (AI) to provide medical practitioners with tools to gather, synthesize and analyze data will start to be more fully realized, particularly by concierge physicians constantly seeking remarkable new ways to benefit patient care.
"I often tell my students not to be misled by the name "artificial intelligence" – there's nothing artificial about it. AI is made by humans, intended to behave by humans, and, ultimately, to impact human lives and human society." – Fei-Fei Li, Co-Director of Stanford University's Human-Centered AI Institute
While some view AI as a threat, able to someday outperform doctors at all tasks, and others ascribe outlandish expectations to AI, such as diagnosing the undiagnosable and treating the untreatable, I don't see AI through either lens. Rather, I believe it will prove to be a source of continual innovation that enables physicians to interact more profoundly with their patients.
Well-respected geneticist and cardiologist Dr. Eric Topol posits in his latest forward-looking book Deep Medicine that while AI can improve accuracy and precision in everyday tasks and lower costs, its most vital role may be in helping restore the patient-doctor relationships.
"AI's ultimate gift is time, to spend with patients and to be able to deliver better care…and that's why we all went into medicine in the first place," writes Topol.
Indeed, physicians in the Specialdocs network consistently report the most rewarding aspect of making the change to our concierge model is time to strengthen the sacrosanct connection with patients.
As one of our Special Docs eloquently stated, "Since I've been a concierge doctor, I'm able to do home visits, I sit with patients in hospice. I'm able to share their pain and celebrate their joys."
Another said, "I cherish the opportunity to hear my patients' stories and become a little bit of a part of their lives."
Finally, the stereotypical picture of a concierge physician — older, located in an affluent major metropolitan area, and catering to a narrow swath of wealthy seniors — is changing dramatically.
A convergence of factors means concierge medicine will become far more diverse in the 2020s, including:
The first wave retires. As older doctors in our network are opting to retire after a long and fruitful career, we're working with them to recruit physicians to take over the reins of their practice and provide a gratifying continuity of care to their valued patients. This presents a new and faster path to a successful concierge practice for physicians who are currently employed by a health system, lack an existing patient panel or looking for opportunities in a new location.
A rise in female physicians choosing concierge medicine. Women now represent more than a third of our Specialdocs physician network, a percentage that will continue to grow as women enter the profession in larger numbers than ever before. For the first time in history, women comprise the majority of American medical students. The ability to control every aspect of career — work environment, patient experience, set membership fees equal to male counterparts, pursue professional and personal interests, schedule more time for family — offers an increasingly attractive choice and ideal fit for women practitioners.
The appeal of personalized care reaches a younger demographic. The median age of our newly transitioned physicians has edged steadily downward over the last decade, now at 50 years old, as the concierge model shifts from end-of-career saver to a strategic, mid-career transformation fueled by younger physicians determined to practice medicine their way. Their patients are correspondingly younger too, as membership models begin to capture the imagination of Gen Xers and millennials inspired by the value of on-demand, wellness-focused care.
Specialty concierge medicine grows. Physicians in specialties such as pediatrics, OB-GYN, endocrinology, cardiology, lifestyle and integrative medicine are increasingly embracing the concierge model. There's virtually no other type of practice as uniquely suited to the longitudinal relationships and time-intensive visits required to best care for patients with complex needs.
Will this vision of 2020 become a perfectly pictured reality? My decades-long passion for the Specialdocs concierge practice model is not seen through rose-colored glasses but through functional lenses that correct and adjust to reality. What I see is a brilliant image of healthcare's future, flourishing with satisfied physicians who have the freedom to practice medicine in the way they have long envisioned — thoughtfully, compassionately, knowledgeably, and always in the best interest of the patient.
If you, or someone you know, is considering a change to concierge medicine in 2020, Specialdocs is ready to help achieve the vision.
Enjoy a joyous holiday season and best wishes for a peaceful and healthy 2020.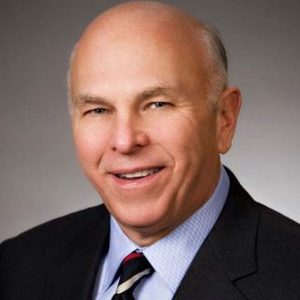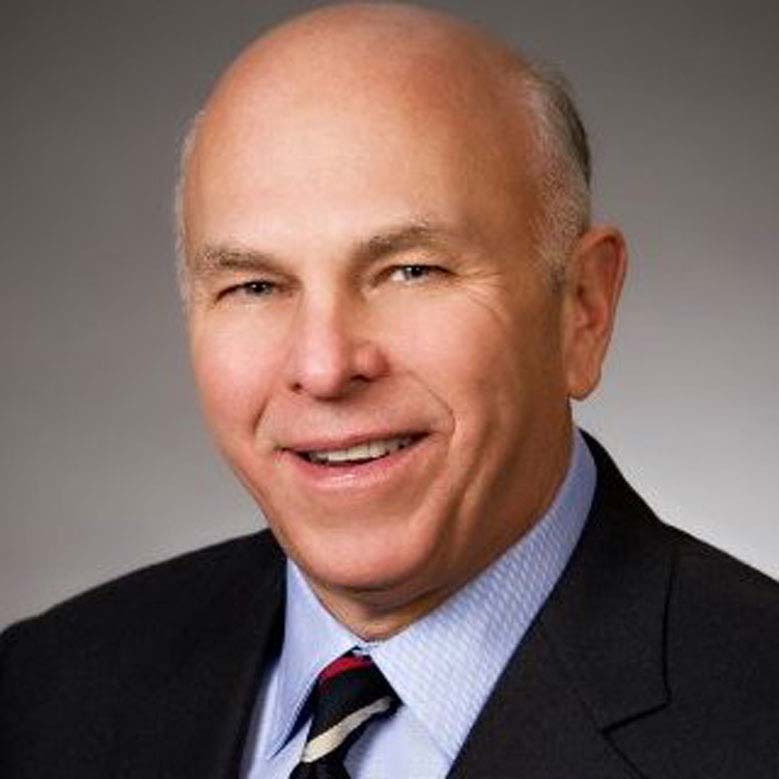 Terry Bauer is the CEO of Specialdocs Consultants. Terry's vision of concierge medicine as an innovative and sustainable model for healthcare's future began in 1999 when he first learned of the business from industry pioneers, and his interest in the sector continued to grow over the years. Learn more about Terry.