By Dave Farr, VP of Business Development, Specialdocs Consultants
As American Express used to frequently remind us: membership has its privileges. Since that slogan was used in the 1980s (yes, it was that long ago) membership and subscription models have emerged in industries as diverse as streaming video services (Netflix), software (Microsoft Office 365) and meal kits (Blue Apron). These companies have successfully paired a desirable service with an advantageous revenue model to meet evolving consumer demands.
The positives for members can include superior service levels, enhanced selections of products and services, automatic updates and upgrades, and more connectivity to the service provider and other users.
For companies, the impact can include prepaid and recurring revenue, loyal and engaged customers, and price points that are more manageable when distributed across an extended term. These models are designed to retain members – subscribers are (ideally) acquired only once, so the total cost of client acquisition is kept low and companies can allocate more resources to offering better products and service. The key to a subscription model is making sure your membership continually experiences and understands the value you provide.
Concierge, or membership, medicine contains most of the hallmarks of a subscription model. The membership fee is prepaid (typically annually or semi-annually) so practices have predictable cash flow and the membership automatically renews unless a member cancels. This allows time and resources formerly spent on marketing and practice growth to be redirected to a better patient experience, enhancing satisfaction and helping ensure that members who enroll in the practice become vocal advocates.
The value that patients derive from a concierge medicine practice is similar to that of other membership models: convenience, availability, responsiveness, familiarity, and, most importantly, time. Concierge physicians have smaller patient panels (typically between 200 and 600 patients), so they can see patients within hours instead of weeks. This enables members to contact their physician quickly and directly when emergencies arise, potentially eliminating urgent care visits or hospital admissions.
Consider also that concierge doctors are able to spend more time with patients, are available to provide care when and where needed, and have earned their patients' trust. These benefits all contribute to a type of care not easily replicated in a traditional fee-for-service practice setting. The shift in focus brings a plethora of meaningful benefits for member patients: expansion of offerings that can keep people healthier and help them avoid unnecessary treatments, and a dedicated, personalized guide to ease their passage through an increasingly complex healthcare system.
Driving home the value
As is true for the most successful membership models, for a concierge medical practice to thrive it must continue to highlight its core value: the assurance of quality, personalized and timely care. In the Specialdocs model, physicians have access to a full complement of patient communication and engagement programs to help consistently and thoughtfully emphasize the benefits of membership in their practice.
A physician's specialized area of expertise, such as lifestyle and integrative medicine, mental health counseling, or nutritional guidance, is thoroughly explained and highlighted. Services that enhance the convenience and ease of the patient's experience at the practice, including simplified payment processes for enrollment and renewals, are described from the start in customized, detailed informational packets for patients, in print and online. Throughout the year, newsletters, practice information and other relevant content are proactively sent to patients via print, email and video messaging.
Amidst the pandemic, our affiliated physicians have provided ongoing, detailed updates with guidance on issues such as COVID-19 and antibody testing, flu shots, vaccine timelines, and safe activities. They also took the time to personally reach out to patients at highest risk to reassure and advise. At a time when patients at traditional practices received scant and delayed responses from understandably overwhelmed physicians, the direct connection to a concierge doctor who knows each of their patients intimately was the most frequently mentioned, deeply appreciated service – and one that is appropriately underscored in all communications to current and prospective patients.
A concierge practice has numerous and significant benefits for a physician, and if you are reading this article you are likely already aware of those advantages. The benefits of membership for your patients are just as impactful. COVID-19, ongoing reform, and a healthcare system that seems designed to make things as complicated as possible have left patients confused, frustrated, and scared.
Enrolling in a concierge practice provides extraordinary and distinctive benefits that go well beyond any other consumer-focused membership model in terms of value received: restoring the direct doctor-patient relationship to ensure patients always receive the care they need, when they need it, from a physician they trust. That is a privilege treasured by all.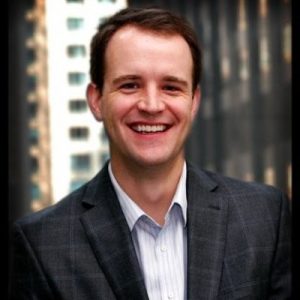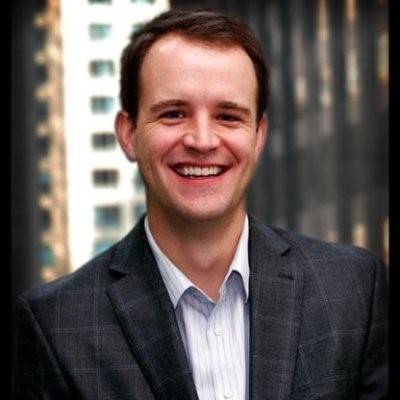 Dave Farr is the Vice President of Business Development for Specialdocs Consultants. Dave earned a bachelor's degree in business administration from the University of Colorado, Boulder, an MBA from the Stephen M. Ross School of Business at University of Michigan and a J.D. from the University of Michigan Law School. He brings almost two decades of healthcare and regulatory knowledge and business development expertise to Specialdocs. Learn more about Dave.