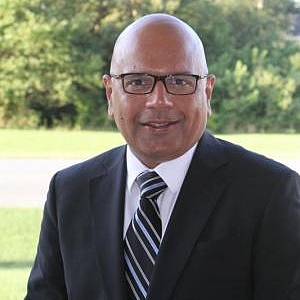 At the recent Concierge Medicine Forum held in person in Atlanta, Ga., Milton-based Uday Jani, MD, presented his inspirational perspective on how doctors and patients can move forward from the pandemic.
Jani said his thoughtful approach to restoring the balance in a COVID-weary environment, grounded in the precepts of concierge integrative medicine, was warmly received. "There has never been a period when more time was needed with patients than during the pandemic. As a concierge physician, I have been profoundly grateful for the opportunity to frequently reach out to every patient individually and answer questions, allay fears and guide them toward healthy self-care practices," he said.
Going forward into uncertain times, attention to dietary and lifestyle factors is key, Jani said. "Chronic inflammation and metabolic syndrome, seen in hypertension, obesity, diabetes and other conditions, were all associated with increased COVID-19 severity," he said. "Use food as medicine to reduce the prevalence of metabolic syndrome," he said in his presentation.
He also stressed that plant-based eating featuring a wide variety of phytonutrient-rich fruits and vegetables can reduce viral infection and severity by reducing oxidative stress, balancing inflammatory pathways and harmonizing the gut microbiome. Spices and natural supplements such as astragalus, zinc and elderberry extract may also help support the immune system, he said.
A practical approach to stress management is needed, according to Jani. "Stress may be unavoidable, but you can halt the cycle by focusing on those factors you can control and stop worrying about those you can't. Start with small changes, such as taking a break from listening to unrelentingly negative news around COVID-19 and learn the facts from a trusted source," he said.
Also essential is continual nurturing of relationships, which were at particular risk in the COVID era. "Research has shown that loneliness and social isolation can be as damaging to health as smoking 15 cigarettes a day," he said.
In addition to headlining his own highly informative session, Jani participated in a panel on Women in Concierge Medicine, providing valuable insights from his nine years as a concierge medicine physician and his decision to add a female physician assistant to his growing practice last year.
"There are a number of female patients who would rather see a woman for some intimate exams, and at the same time, younger people are showing a marked preference for women healthcare providers. In every aspect of our practice, we respect our patients' choices to ensure they receive the highest level of personalized care and attention," he said.
"We so appreciate Dr. Jani's expertise and were thrilled to welcome him back as a featured speaker at CMF," said Michael Tetreault, forum organizer and editor of Concierge Medicine Today. "He's an inspirational and innovative physician who has long exemplified the concierge medicine vision of changing healthcare one doctor, one patient at a time."
A board-certified internist, Jani blends the best of traditional, integrative and functional medicine at Shore View Personalized Medical Care in Milton. He believes in treating the whole person – body, mind, spirit and community – utilizing an evidence-based integrative approach to best facilitate each patient's innate healing response. Jani completed his residency at North Shore University Hospital in New York state, and then a two-year integrative medicine fellowship at the University of Arizona. He later trained at the Institute for Functional Medicine in Minneapolis, Minn.