Physicians, you are well aware of the pivotal role your staff plays in shaping the patient experience. They are your patients' advocates and, often, can be the first faces patients see when they walk into your office.
Foster a professional environment that provides the highest quality of care by properly training staff at your concierge medical practice. To provide you with some ideas, we've created a simple infographic featuring 5 tips for staff empowerment you can print out or save on your computer for reference.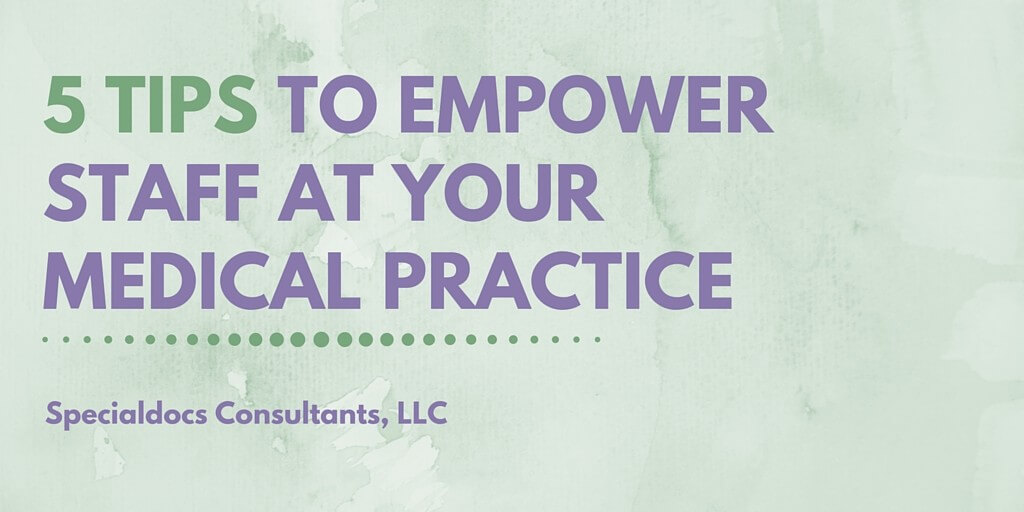 As mentioned in previous posts, a distinguishing factor of many concierge medical practices is their emphasis on the physician-patient relationship. Maintaining a strong rapport is essential for providing the comprehensive, preventive care that is the foundation of concierge medicine.
Do you have standout staff that your patients love? Have you entrusted them with different roles than what we have listed? Share your stories and thoughts with us on LinkedIn, Twitter or Facebook.