Numerous statistics provide evidence that a strong digital presence is an essential tool for physicians who want to promote their medical practices. Over the years Specialdocs has recognized the Internet's growing importance in healthcare and has provided medical practice website creation and maintenance to our concierge physician clients to help them boost their online visibility.
For quick and easy reference, we've created this infographic featuring 5 tips to increase traffic on your medical practice website provided by our webmaster Eric Martin. Print it out or save it on your computer and take a look as you craft and cultivate your concierge medical practice's digital presence.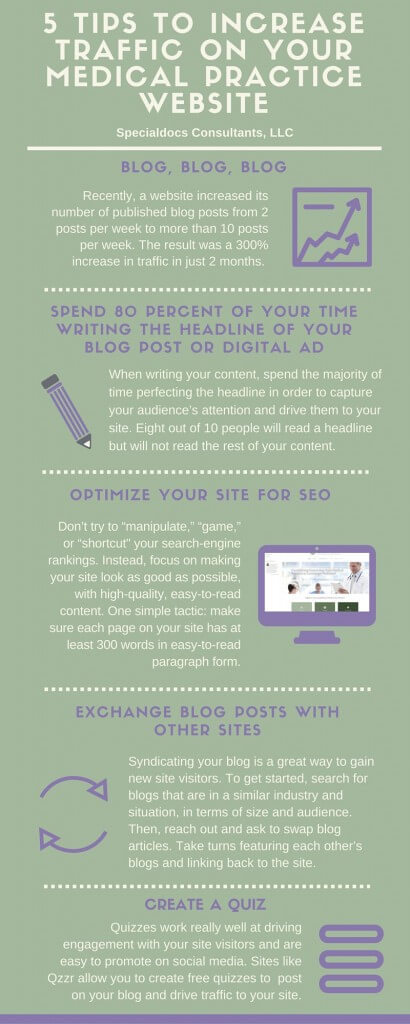 Does your practice have a robust digital presence? Do you have new patients who joined your medical practice after finding your website? Share your experiences with us on LinkedIn, Twitter or Facebook.