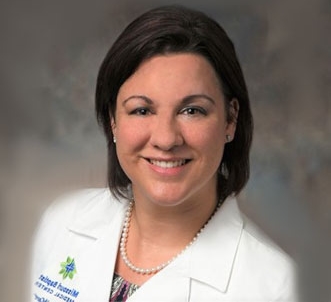 A recent article centered on physicians who found unique solutions to familiar frustrations such as administrative burdens, burnout and lack of quality time with patients, highlighted Dr. Amy Loden's remarkable success offering concierge medicine with an emphasis on health coaching.  Since launching her St. Louis-based Vitality Medical and Wellness Consulting practice with Specialdocs in 2021, she is able to spend ample time with each of her 300+ patients and use her coaching expertise to improve their health at a deeper level.
At her previous traditional medical practice, caring for a panel of nearly 3,000 patients had become unsustainable, Dr. Loden told Medical Economics. "The biggest driver for me to leave was that I wasn't doing good care because I only had 10 minutes per patient."
Having earned certifications from the Duke Medical Center for Integrative Health and the National Society for Health Coaching, she now helps people understand the "why and how" of their health. "There's data showing that people who use health coaches have better long-term outcomes for various chronic diseases, and I wanted to find a way to treat disease that was innovative and beyond what other people are doing," said Dr. Loden.
As she revealed in Medical Economics, Vitality Medical and Wellness Consulting has been a personally fulfilling and financially sound endeavor. Within nine months, the practice had a waiting list, and interest in Dr. Loden's personalized approach continues to grow in the community.
She shared her advice to other physicians who might be considering a change to concierge medicine: "Just make the leap. You can't prepare enough; you just have to jump in and learn."
Ready to see if you're an ideal candidate for the Specialdocs concierge model?
Specialdocs ensures the financial viability of your future concierge practice through a comprehensive economic analysis. Begin exploring the benefits of concierge medicine by taking our short Specialdocs Test for Evaluating Practices (STEP).