Amidst a backdrop of surging interest nationwide in the personalized care practice model, Terry Bauer, along with a number of Specialdocs-affiliated physicians, were featured speakers at our industry's signature event in October, the Concierge Medicine Forum (CMF). Over the past decade, attendance at this annual gathering of medical experts and influential thought leaders has continued to grow, and 2023's record numbers are a clear indication of just how rapidly concierge medicine is shifting into the mainstream.
For thousands of physicians and their patients across the country, the status quo of 10-minute office visits and cursory, impersonal care has become untenable. The contrast with concierge medicine – defined by smaller patient panels, unrushed appointments, focus on prevention and wellness, and time to develop meaningful, enduring physician-patient relationships – has never been more evident.
As CMF organizer and host Michael Tetrault told attendees: "I have hope for the future because of concierge medicine. It's imperative that we do something different because doctors (in traditional practice) have a reputation problem. In a recent national poll,* almost eight out of every 10 patients said they would not care if their doctor's office closed tomorrow…they didn't have a relationship with their doctor, and their visits lasted less than 10 minutes. So thank you for what you're doing as concierge doctors. It matters so much."
He added: "We are honored to work with pioneers like Specialdocs who have long shared our belief that concierge medicine is no longer about being the best Doctor in the world, it's about being the best Doctor for the world."
CMF 2023 is a wrap, and for all interested in learning more about this rewarding practice model, we are pleased to bring you highlights from key presentations given by our CEO and Specialdocs-affiliated physicians, with important insights on AI technology, building and growing a concierge practice, and a unique path to conversion.
Video: Artificial Intelligence (AI): Friend or Foe to Concierge Medicine?
Terry Bauer addressed this hot-button topic with a measured perspective that landed firmly on ultimately labeling AI as "friend" and valuable tool to concierge physicians. AI has been dramatically described by Google CEO Sundar Pichai as "probably the most important thing humanity has ever worked on," while Fei-Fei Li, Co-Director of Stanford University's Human-Centered AI Institute, maintains "there's nothing artificial about AI…it's made by humans, intended to behave by humans, and, ultimately, to impact human lives and human society."  In the near term, Bauer recognized AI's effectiveness in serving as a particularly able administrative assistant, helping streamline routine tasks, improve scheduling, book appointments, and manage insurance documentation.
"AI is already being used in physician offices to save staff a great deal of time by managing claims submissions, denials, and prior authorizations," Bauer said. "Some concierge medicine practices have also experimented with asking AI to craft standard membership renewal letters, and were pleasantly surprised to see how well it compared to their own messaging."
On the horizon is harnessing AI's power to synthesize all of a patient's history and data from disparate EHR systems, and to enhance engagement with patient portals by adding more user-friendly features.
As AI evolves, Bauer believes its impact on medicine will become increasingly profound. "AI is likely to not only identify harmful drug interactions more precisely than current systems, but to also predict the most effective medications based on an individual's genetics. Drug and other medical discoveries may also be accelerated using AI, significantly cutting the 17 years now required to disperse life-saving treatments to the market. The ability to expedite diagnoses with AI's rapid analysis of all available data will ultimately help minimize unnecessary testing," he said. "And the promise of real time monitoring with analytics that can accurately predict the risk of a heart attack or stroke and enable early intervention is truly exciting…imagine how many lives can be saved with this kind of tool."
Acknowledging the unease felt by many regarding the potential for AI to upend the way medicine is practiced today, Bauer imparted a reassuring message to the physicians gathered at CMF: "I'm convinced AI is going to help those who are practicing concierge medicine or exploring its possibilities be even more successful – more efficient and better diagnosticians. That said, AI's most important contribution may be the role it plays in facilitating more quality time with patients. What I cannot envision is AI ever matching the judgment, experience compassion of dedicated concierge physicians who know and care for their patients like treasured members of the family."
Creating a community of wellness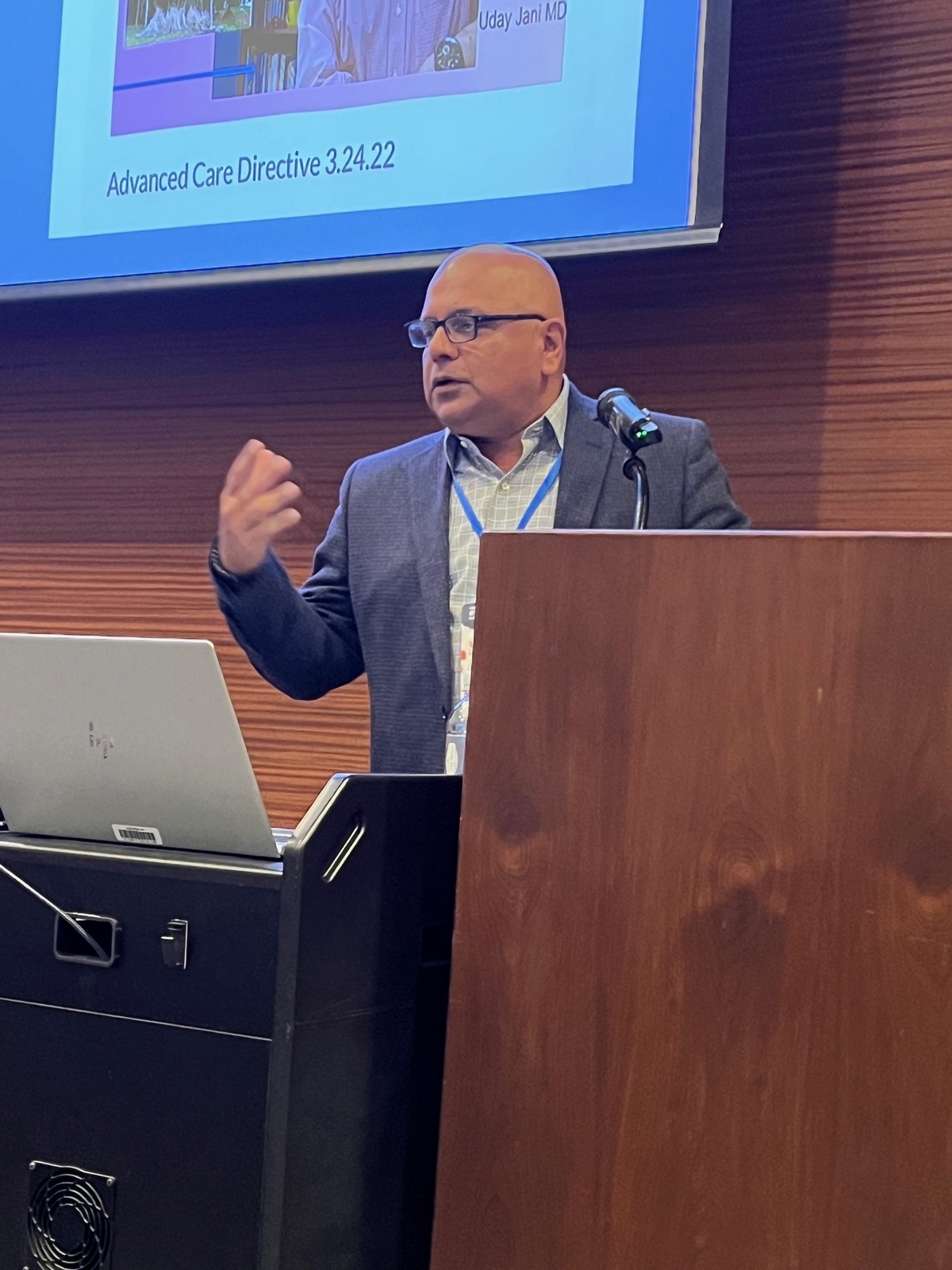 Dr. Uday Jani, a Delaware-based integrative and internal medicine physician twice recognized as one of the country's leading concierge medicine doctors, described how he uses video messages to continually reach out and encourage patients in their pursuit of wellness. "True health is about more than mind, body and spirit," he said, "it's about forming a community around you."
He shared a lively compilation of videos and emails created to educate and engage Shore View Personalized Medical Care patients. Initially sparked by the pandemic, Dr. Jani's videos are now a popular monthly feature with topics that span the gamut, including: updates on vaccines and seasonal health issues; information about his community presentations on gut microbiome health, nutritional supplements, anti-aging treatments, and more; details on his personal bout with Covid-19, complete with a healing turmeric beverage family recipe; and invitations to join other patients at everything from a local 5K, Walk with a Doc, and Farmer's Market opening to a fundraising event, beach cleanup or food drive.
"Taking it out of the office and into the community makes it fun," he told the group, "and changes the conversation so it's not always just about keeping your blood pressure down or taking your daily statin. For example, at the Farmer's Market, I visit all the vendors and then feature their goods at my table…organic vegetables, locally made honey, medicinal mushrooms. It's a great way to promote local business and also teach people about healthy eating."
At a CMF panel discussion, Dr. Jani provided a candid assessment of the rewards and challenges of being a concierge physician. "At some point, you have to draw the line and focus on what you do best and know that you can't do everything a patient may need. It's very much a team effort to use all the modalities available today."
He also talked movingly about a patient who came to him with advanced liver disease and passed away just two weeks after diagnosis. "There was no treatment that would have made a difference, but as a concierge doctor I was able to do things that could not have happened in a traditional practice," related Dr. Jani. "I visited the patient at home, kept in constant contact with his wife to help her cope, and reached out to provide guidance and comfort to his family."
Thoughtfully growing a concierge medicine practice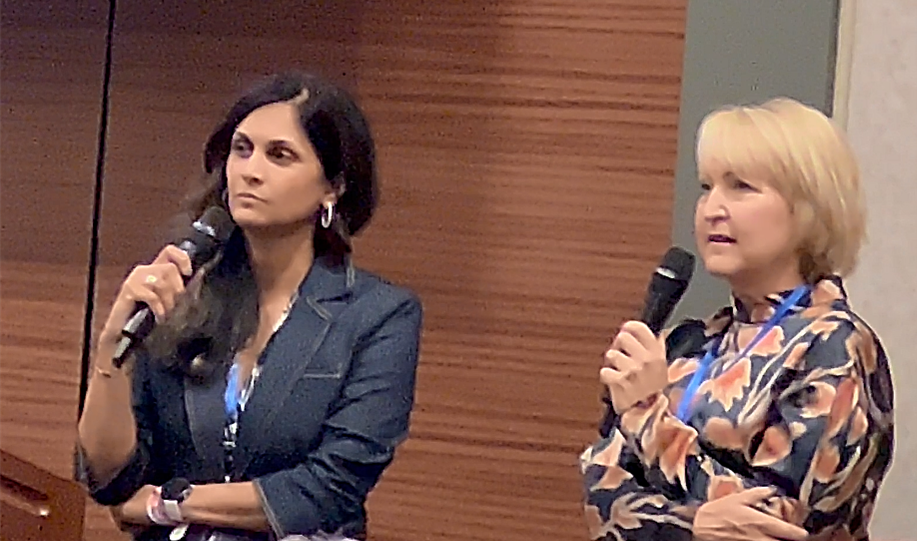 Dr. Nan Monahan, Buckhead Internal Medicine, Atlanta, and Dr. Shalini Kaneriya, Lifetime Internal Medicine in Herndon, VA, teamed up to provide guidance on expanding a thriving concierge practice with like-minded physician colleagues.
"The best advice I received was to continually reach out to doctors in the community," disclosed Dr. Monahan. "Some conversations may be more successful than others, but you'll eventually start receiving calls from physicians interested in practicing concierge medicine with you. In my case, I kept in contact for over 10 years with a doctor I had wanted to join my practice. I'd call her periodically, meet for lunch every once in a while, and when she was finally ready to make the change, it couldn't have been more perfect. She fully shares my values and goals – we take extraordinarily good care of our patients – and I've never been happier in my practice."
Dr. Kaneriya, who converted to concierge medicine when she was in her early 40s, revealed that many people wrongly advised her that she was too young to make the change. "They said this is what physicians do when they're 55 or 60, as a road to retirement. But that's actually an old way of thinking. My practice filled up quickly after launch, and I realized that taking on more patients would necessitate adding physicians to my team."
The process required time, diligence and the willingness to dig deep to identify the ideal fit, she said. "It was essential to find physicians I could trust, who shared my vision of patient care, and wanted to convert to concierge medicine for the right reasons. It's easy to find people whose motivation is making more money or having plenty of time to golf. But I was looking for doctors who wanted to change to this model because they love taking care of patients, and realized the way they're practicing wasn't helping them at all. I've been fortunate to find two doctors who think like I do."
Her advice for others wanting to expand: "Cast a wide net. I posted on LinkedIn, Facebook, and went to every hospital mixer I could find. Know that those most likely to succeed in a concierge medicine model are physicians in practice for about 20 years, well-known among local specialists, with an amazing reputation, yet fast approaching burnout and open to a new solution. Keep meeting and learning from other doctors, and you will ultimately connect with someone who is perfect for your practice."
Lifestyle Medicine in a concierge practice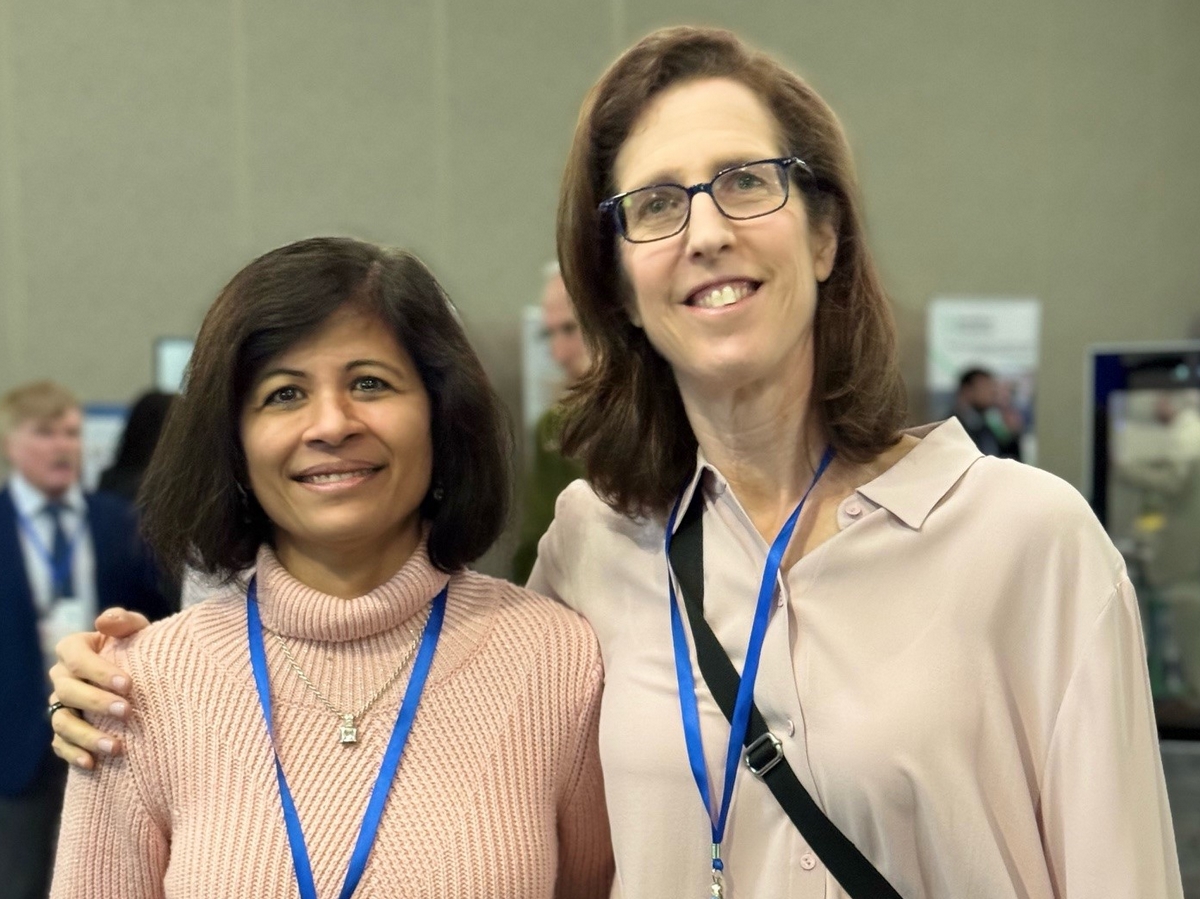 Dr. Dorothy Serna, an award-winning internist and nationally recognized speaker, explored how to incorporate health coaching and Lifestyle Medicine in a concierge model, drawing on her experience as founder and owner of Houston-based North Cypress Internal Medicine & Wellness.
"I made the change to concierge medicine to spend more time with patients and guide them through lifestyle changes which can prevent, and even reverse, an enormous amount of chronic disease. I can't say enough good things about how this model allows me to be preventive and proactive at every point of care. We offer 24/7 communication, see people when they need to be seen, and give them time, with visits of at least 30 minutes, sometimes 60," she said, "and for an annual wellness exam, we schedule 90 minutes. We check on patients proactively, and don't wait to get a call from them when they're already in the ER."
Dr. Serna emphasized why in-depth discussions are essential to encouraging patients to adopt the pillars of lifestyle medicine which include: a whole-food, plant-predominant diet, regular physical activity, restorative sleep, stress management, avoidance of risky substances, and  positive social connection.
"Conventional thinking with diabetes, for example, was 'you'll always be a diabetic.' Our goal goes beyond controlling A1c numbers to reversing the entire condition with lifestyle changes.  There is now a mountain of literature pointing to the effectiveness of this approach, but we've been doing this for a long time with lifestyle medicine," she said. "People do better when they take responsibility for their own health. My mission, along with my team of wellness coaches, is to help patients figure out how to do that in a way that enables them to have an excellent quality of life for as long as they live."
Concierge physician tracks a non-traditional path to success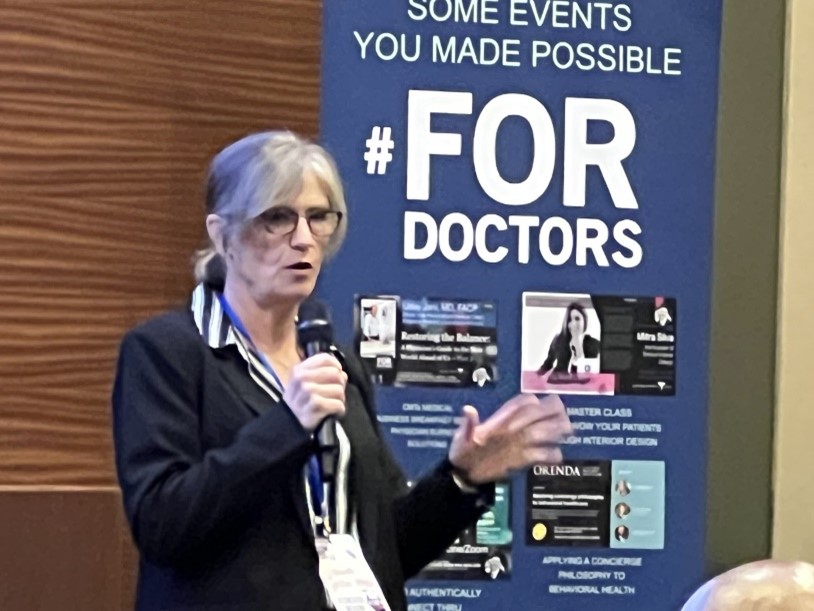 Dr. Elizabeth Walton, Piedmont Internal Medicine, Atlanta, shared her experience offering concierge medicine within a traditional, fee-for-service model.
After 26 years in practice, Dr. Walton acknowledged she was burnt out. "I was exhausted from caring for too many patients with no opportunity to practice preventive medicine or even personally discuss their lab results, from handling numerous, complex insurance issues, and with no time to attend to my personal health."
Her moment of truth was sparked by a friend's sage comment: "You won't fix the healthcare system by working yourself to death."  Dr. Walton said: "I knew I was finally ready to make the change to concierge medicine, without reservations or guilt."
After considering her options – starting her own practice, joining a physician with an established concierge practice, or staying in her fee-for-service physician group – she chose the latter. "I liked my partners and they wanted me to stay, so it was the right decision for me," she said. "However, I only had one chance to make this work. With that in mind, I partnered with the experienced consultants at Specialdocs versus taking a DIY approach. They helped me through every step of the process, from setting up the concierge model within Piedmont Internal Medicine to handling all communications with patients about the practice change."
Setting realistic expectations for prospective patients was key to her success, she said. "Patients join my practice not expecting a spa-like experience, but rather to receive excellent healthcare without hassles."
The difference in her professional and personal life has been profound, she said. "My health has improved by working fewer hours, taking a daily walk at lunch, and having time to pursue new hobbies. As important, my love of medicine has been restored. A patient panel of 500 instead of 3,000 allows me to know and care for each individual in a truly holistic and preventive way."
Her only regret? "I wish I would have done it sooner."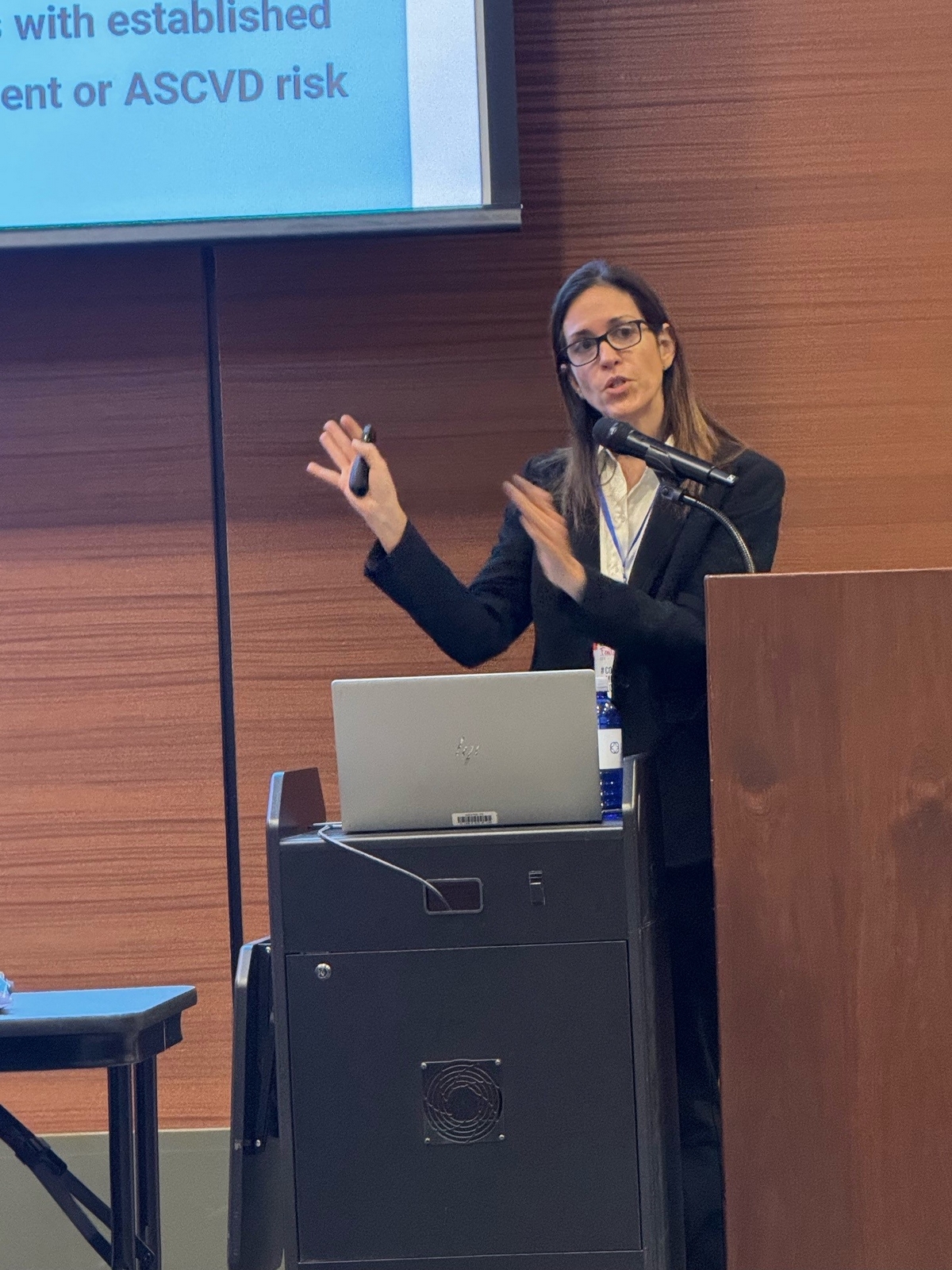 Additionally, Dr. Denise Armellini, a top-rated physician and founder of the Endocrine Center in Northern Virginia, provided a detailed look for clinicians attending CMF at the explosion of GLP-1 drugs for diabetes and weight management. She noted the drugs' benefits in also reducing the risk for cardiovascular and kidney disease, as well as their pitfalls, including tolerability, high cost, lack of insurance coverage and need for long-term use. "As a concierge endocrinologist, I'm fortunate to have the time required to fully educate patients on the benefits and drawbacks of these new drugs and carefully monitor their progress," she said.  Dr. Armellini also posited that the frequently reported effect of suppressing cravings may lead to future use of GLP-1 drugs in treating addictions to food, smoking or alcohol.
---
If you're looking to gain your independence to practice your best medicine for your patients and achieve a rare work-life balance, then consider taking our brief STEP form so that we may determine if you're a good candidate for concierge medicine. Specialdocs is here to answer all your questions and guide you every step of the way towards building your concierge practice.